Los Angeles Party Bus Rental
Los Angeles Party Bus Rental, LA Metro & Orange County
CALL LOS ANGELES PARTY BUS RENTAL FOR A QUICK QUOTE AT 1-800-894-8702
16 Passenger Party Bus Rental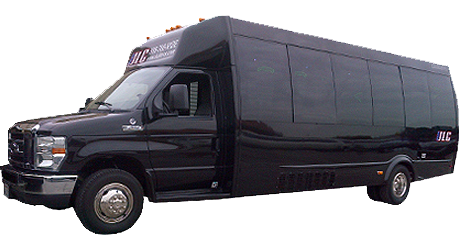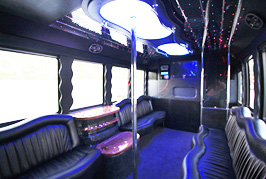 Seats up to 16 minors or 14 Adults

IPOD/AUX HOOKUPS (bring aux)

Complimentary Ice

Strobe and LED lighting optional

Premium Sound system

Fri & Sat Pricing $125/hr + SC

Service Charges (SC) Not Included

Free 6th Hr Promo available Sun-TH (min 5 hr paid rental)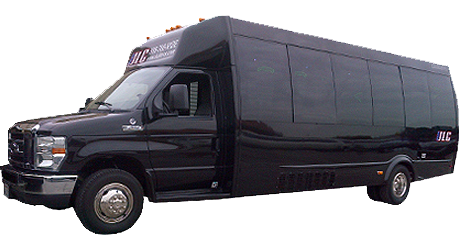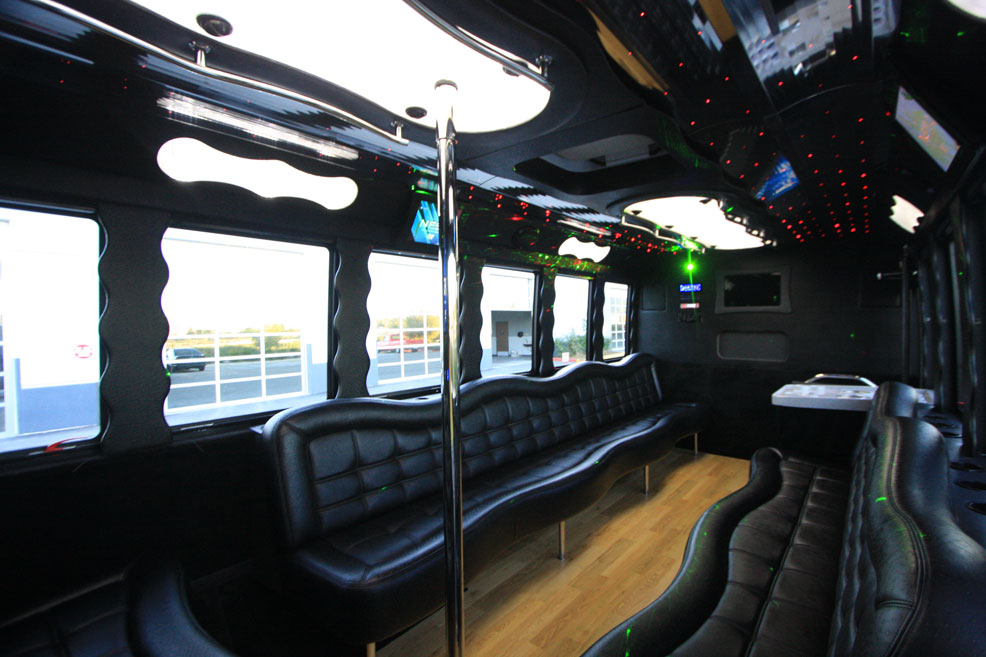 Seats up to 20 Minors or 18 Adults

IPOD/AUX (bring aux cable)

Complimentary Ice

Awesome Sound system

Strobe and LED lights optional

From $140 Fri&Sat

Lounge Style seating

Service Charge Not Included

Free 6th Hr Promo available Sun-TH (min 5 hr paid rental)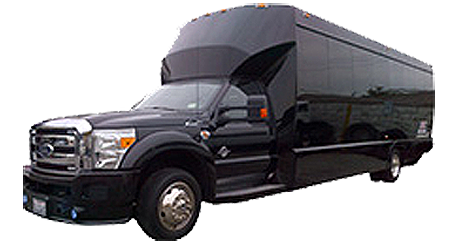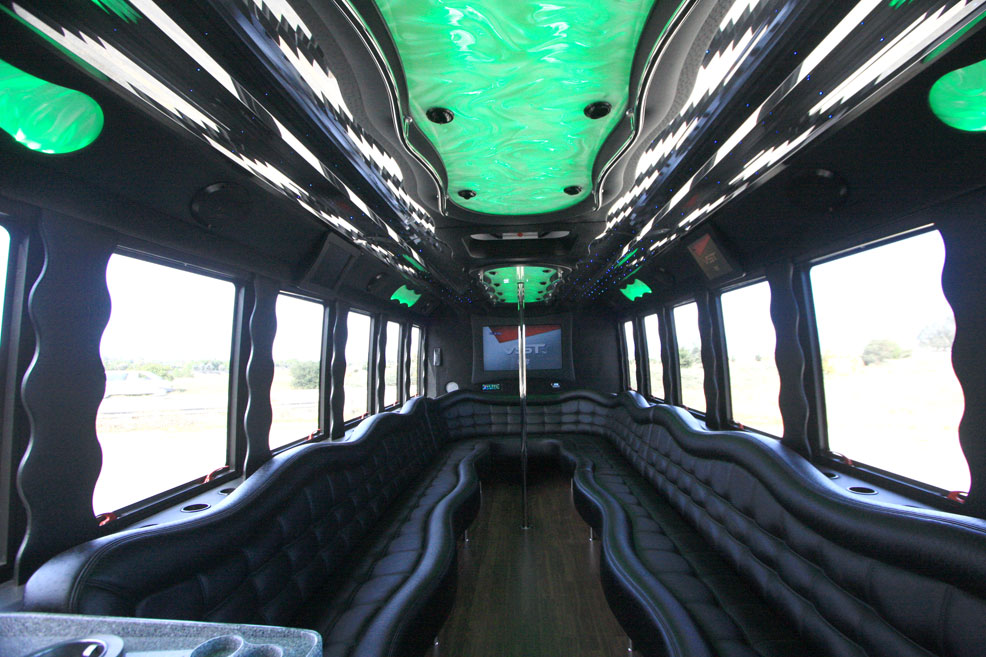 Seats 26 Minors or 22-24 Adults

IPOD/AUX (bring aux cable)

Complimentary Ice

Premium Sound system

LED and Strobe lighting optional

From $160/hr Fri&Sat

Service Charge Not Included

Free 6th Hr Promo available Sun-TH (min 5 hr paid rental)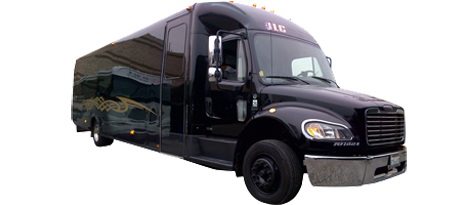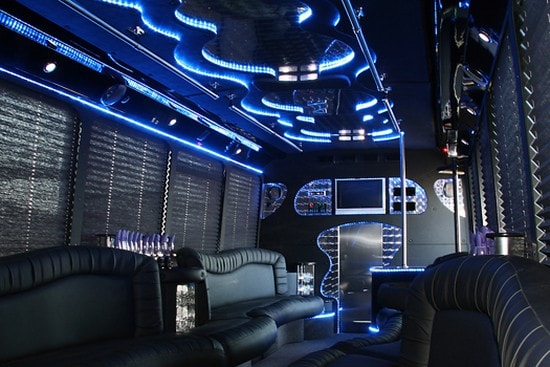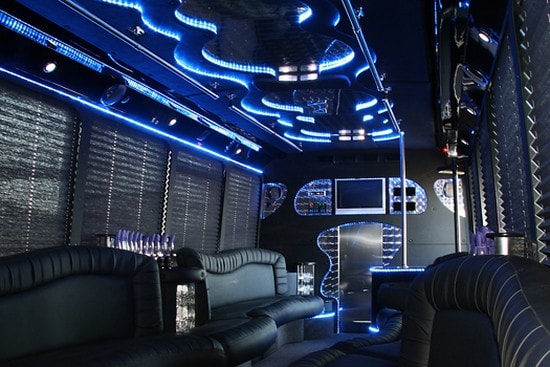 Seats 30 Children or 26-28 Adults

IPOD/AUX HOOKUPS (bring aux)

Complimentary Ice

Premium Sound system

LED and Strobe lighting optional

From $175 Fri&Sat + SC

Service Charges Not Included

Free 6th Hr Promo available Sun-TH (min 5 hr paid rental)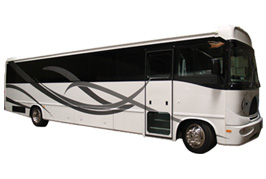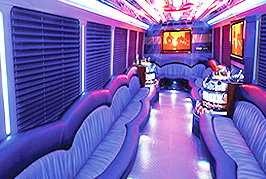 Capacity: 34-36 Adults or 38 minors

Complimentary Ice

Unique lighting

Dark exterior/interior

Wrap-a-round leather seating

LED and Strobe lighting optional

From $200/hr Fri&Sat

Service Charge Not Included

Free 6th Hr Promo available Sun-TH (min 5 hr paid renta
Welcome To Our Los Angeles Party Bus Rental Site!
You have found a great site for booking 16 to 50 passenger party bus rentals. Please feel free to browse our party bus rentals and give us a call for a quick rate quote. We'll be glad to answer any questions you have about booking a party bus and give you an honest and accurate rate quote.
About Party Bus Rental Rates And Prices
How much does it cost to rent a party bus? We wish pricing was so easy we could just post our rates! Before we give you a party bus rental rate we need to know four things:
When you want it.
Where you want to go.
How long you want it for.
Get instant quote today.
Our Party Bus Rental Customers Love Us! Here's Why!
We're NOT grumpy! First time customers love our great party bus rates and clean party buses but mostly it's our people who turn them into repeat customers! We have a lot of repeat customers because we all make an extra effort and work as a team to insure our customers get a great party bus rental experience from us!
With us the fun starts right way when you call one of our friendly reservation team. They're smart and make it easy to rent the right party bus for your event! Then our mechanics and bus cleaners work to insure you get a clean bus that won't break down with you in it! Buses break down often if they are not maintained well. Click this link for Luxury Party Bus
Our party bus drivers
Most of all our customers LOVE our awesome drivers! Most people don't realize how a grumpy or inexperienced driver can ruin their party bus rental experience. That's why we only hire experienced party bus drivers.
So when you add it all up, people LOVE our service and that's why we have a large family of repeat customers. We invite you to join the family.
Get Your Party Bus Rental From Us And Have A Good Time
Most of our reservation teams are former drivers so they know the buses well and they have been out with plenty of party people so they've pretty much been everywhere. They can answer your questions about venues, clubs and stadiums will be happy to answer your questions and quote rates.
We Offer Small, Medium and Larger Party Bus Rentals:
16 passenger party bus rent this instead of an SUV limo for more room
20 passenger party bus great for Temecula wine tour
25 passenger party bus weekend warrior for clubbing
30 passenger party bus perfect size for weddings, birthdays, anniversaries
40 passenger party bus glitzy with lots of lights
50 passenger party bus lots of dance room and high ceiling
Are you looking for a affordable party bus rental in Los Angeles? You either can call as at 1-800-894-8702 or you can get and instant quote and book your party bus today.