Los Angeles Charter Bus Rental
Los Angeles Charter Bus Rental, LA Metro & Orange County
CALL TO LOS ANGELES CHARTER BUS RENTAL FOR A QUICK QUOTE AT 1-800-894-8702 
16 Passenger - Luxury MiniCoach Bus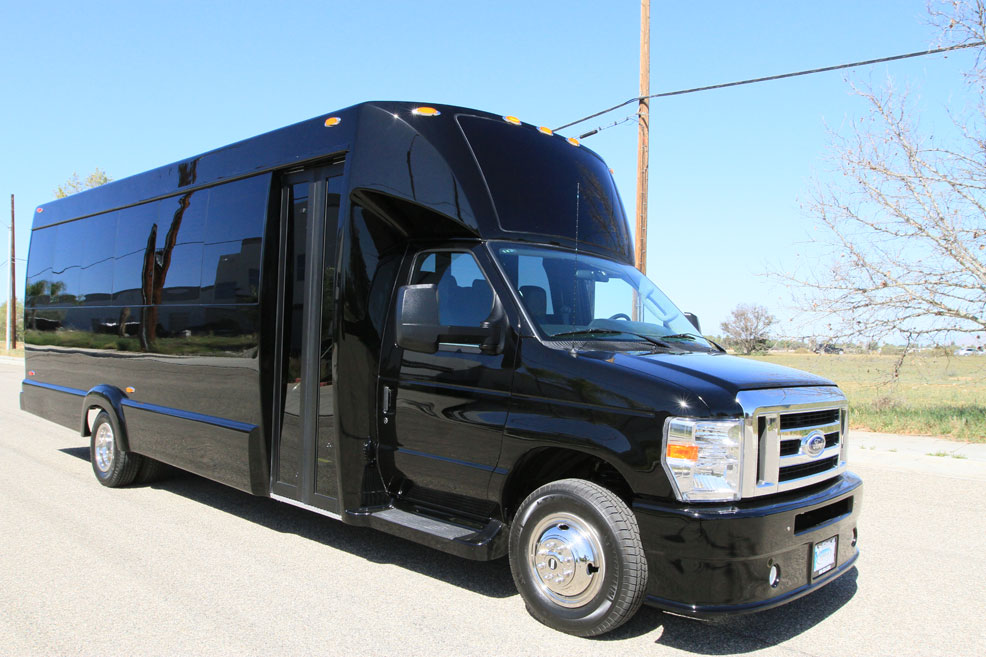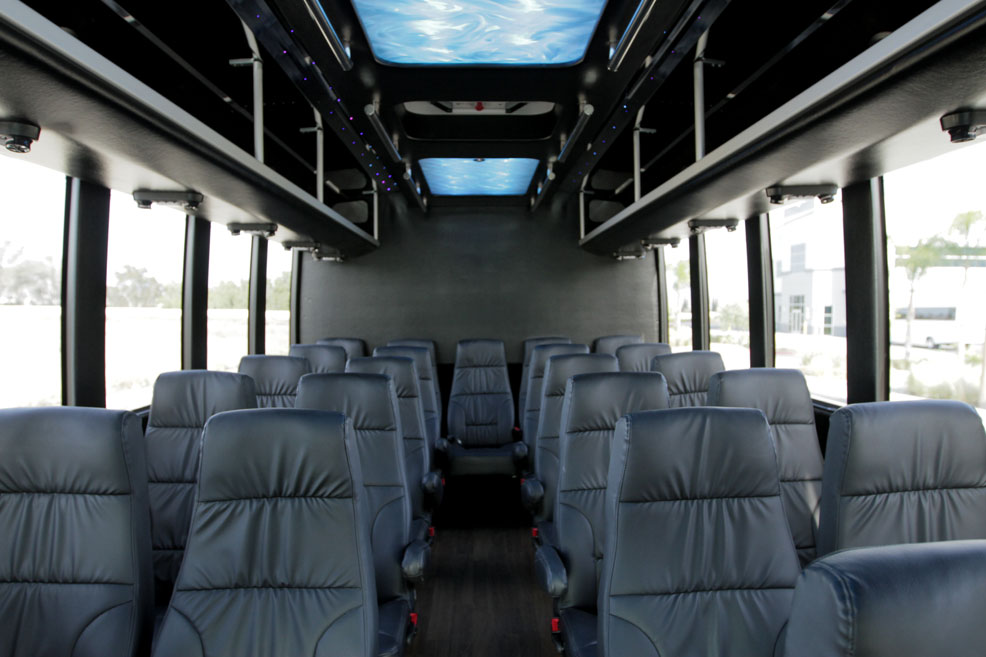 Plush Luxury Leather Seating

Heavy-duty interior climate control

USB ports for charging electronic devices

Separate luggage compartment overhead and rear

On board P/A system

DVD player and video screens
22 Passenger Minicoach W/Luggage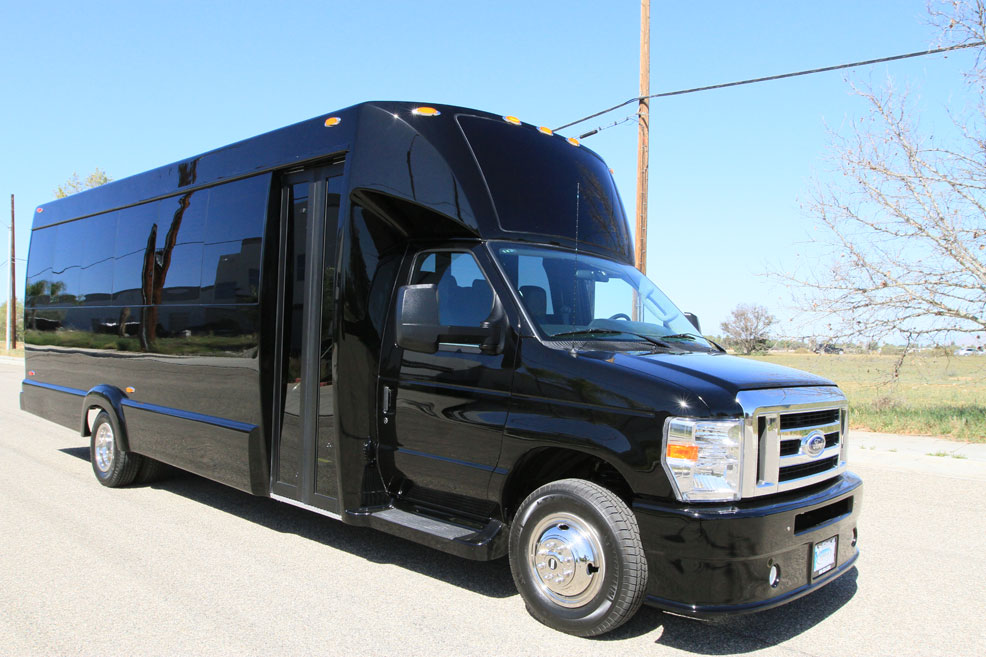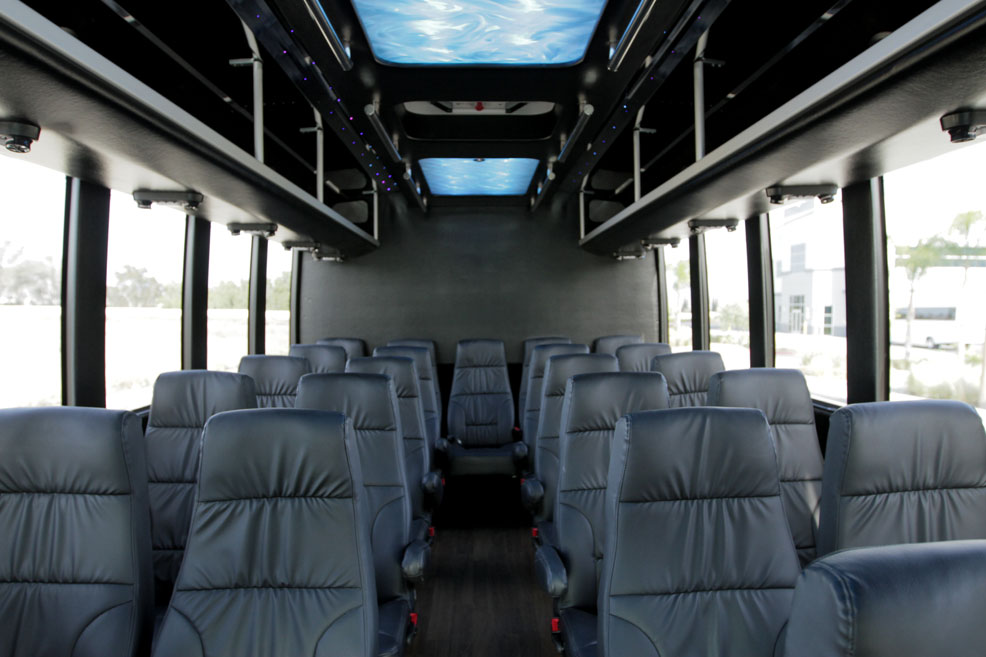 Plush Luxury Leather Seating

Heavy-duty interior climate control

LED Interior Lighting

USB ports for charging electronic vehicles

Separate luggage compartment

On board P/A system

DVD player and video screens
26 Passenger Minicoach w/out luggage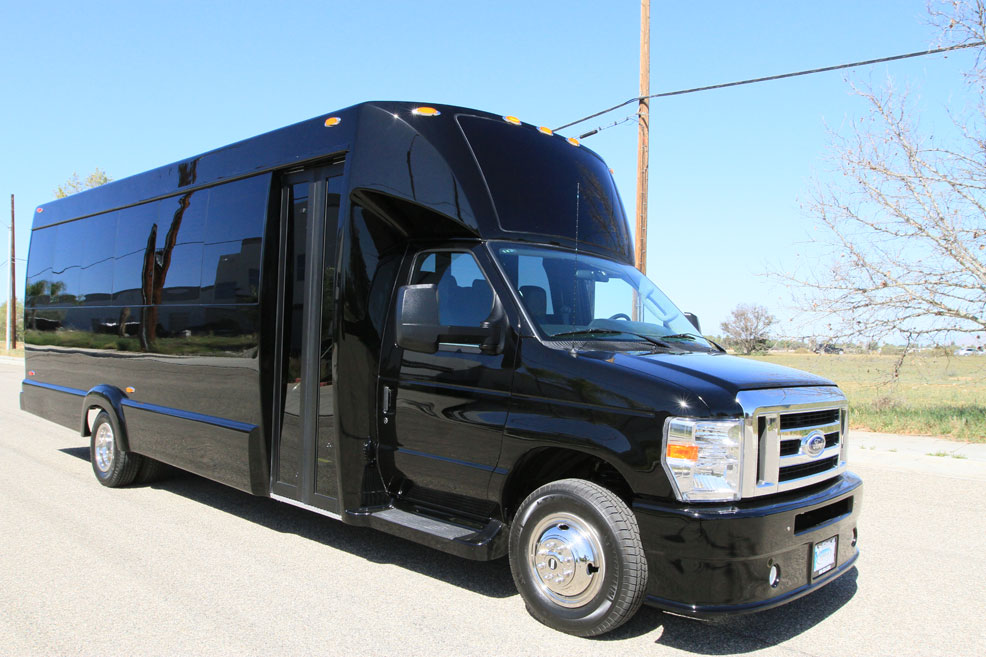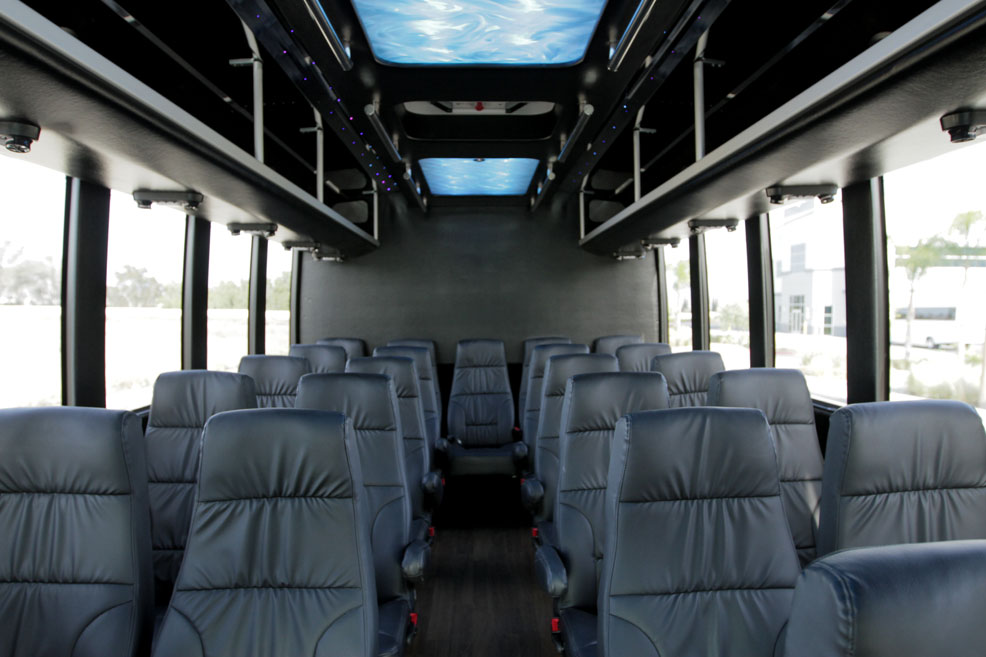 Plush Luxury Leather Seating

Heavy-duty interior climate control

LED Interior Lighting

USB ports for charging electronic vehicles

Overhead luggage compartment only for small bags

On board P/A system

DVD player and video screen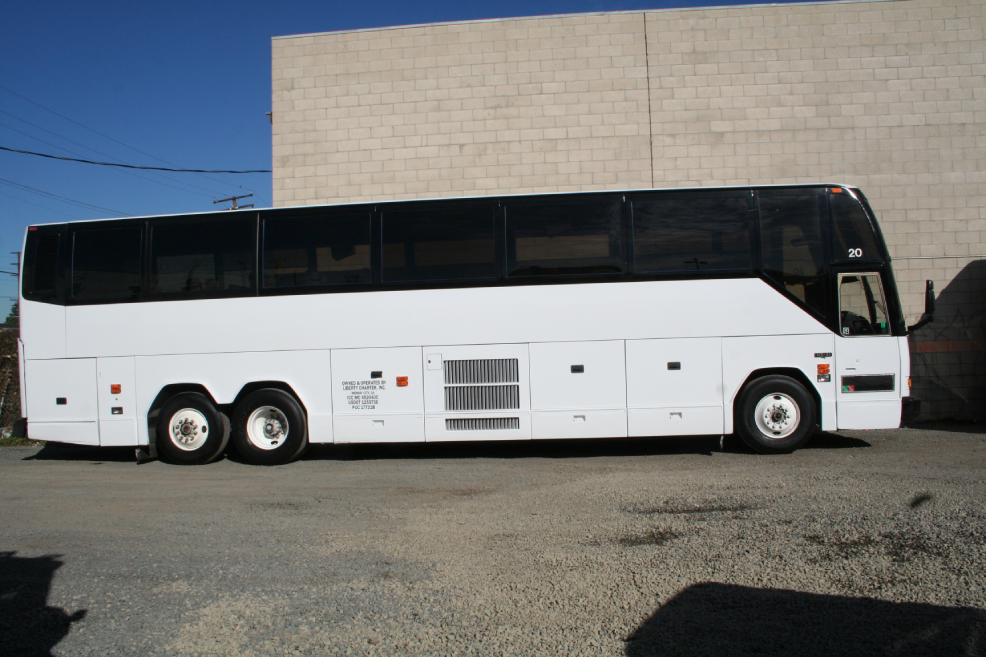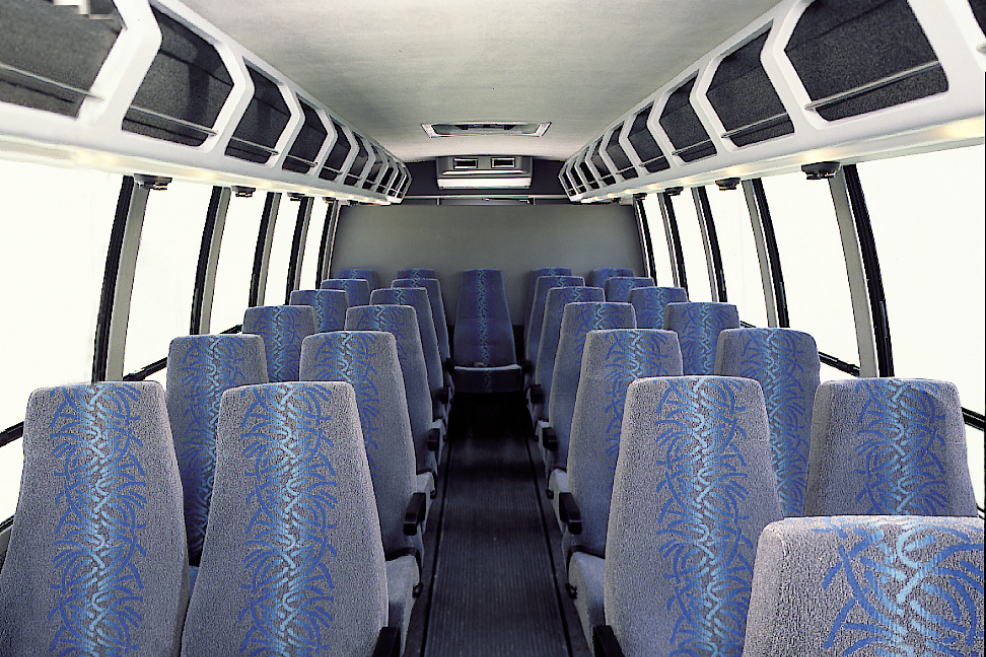 Seats up to 45 Children or 35 Adults

IPOD/AUX HOOKUPS

Bottled Waters and Ice Complimentary

Premium Sound system

Lasers and Strobe lighting optional

From $275 Fri&Sat

Service Charge Not Included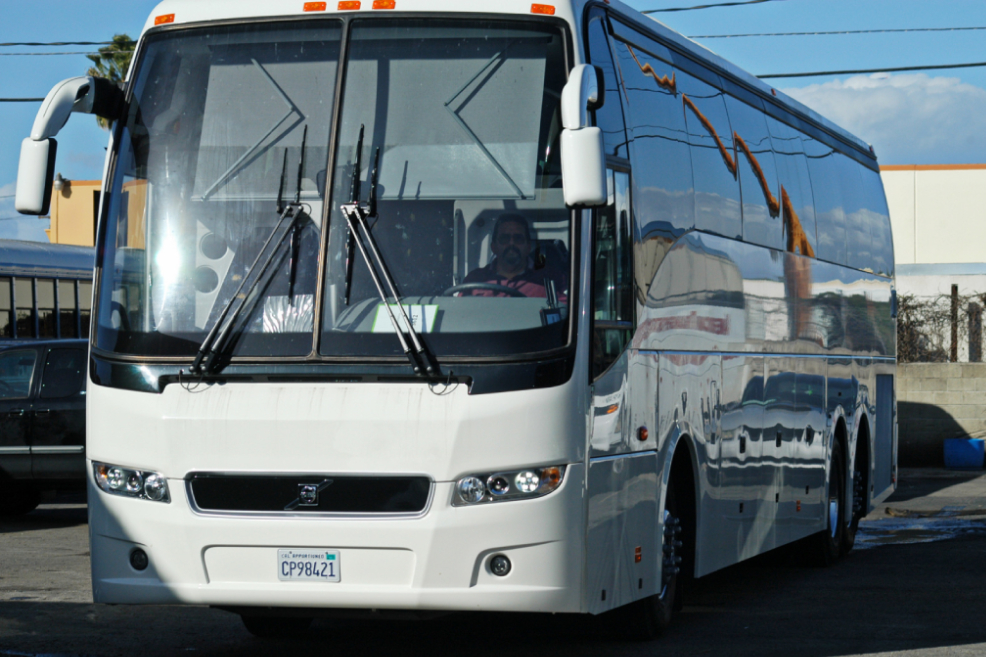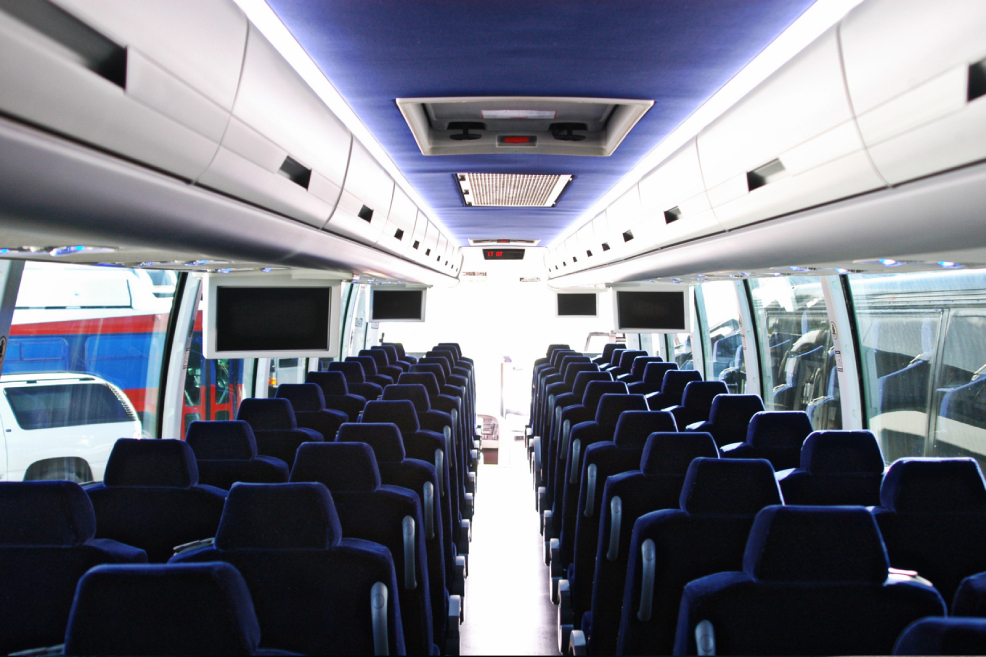 Seats up to 45 Children or 35 Adults

IPOD/AUX HOOKUPS

Bottled Waters and Ice Complimentary

Premium Sound system

Lasers and Strobe lighting optional

From $275 Friday & Saturday

Service Charge Not Included
Los Angeles Charter Bus Rental
Los Angeles Charter Bus Rental - Go in style!
Our LA Charter Bus Rental and OC Charter Bust Rental come with comfortable cloth or leather seating. Our Charter Bus in Los Angeles has super cold air conditioning and most of them are stocked with water unless we are just doing a point A to point B or local transfer for you.
Arrange transportation for up to 55 passengers at a time! These Charter Buses in Orange County and in Los Angeles areas are a really luxury people movers! Great for special event transportation or moving large groups or touring in comfort throughout in Los Angeles and Orange County. Click this link if you are looking for Luxury Transportation
Yes, we serve ALL cities in Southern California! Whether it's the border of Long Beach Carter Bus to the end of North Orange County. We will pick you up from your destination and take care of your transportation plans.
Popular Uses For Our Los Angeles Charter Bus Rental
Use charter buses for corporate transfers, wedding parties, anniversary, birthday parties, sporting events, wine tasting trips, concerts you name it!
What's on the Los Angeles Charter Bus Rental
Basic Bus Rentals
Available Sizes: 21 or 27 passenger
AC/TV/DVD/CD/iPod
PA System/Microphone
High Back Captain Seats
Ask About Luggage Space
Deluxe Bus Rentals
Available Sizes: 23, 35,40 or 56 passenger
Luxury Seating / Seat belts
Air Ride Comfort / Heavy Duty AC
PA Mic /TV / DVD & Deluxe Sounds
Ask About Restroom & Luggage Area
Premium Bus Rentals
Available Sizes: 56 Passenger Coach
Cloud Ride Suspension
Premium Sound System
Premium Seating Comfort
Microphone/TV/DVD/CD/iPOD
Clean and well maintained Los Angeles Charter Bus Rental
Our vehicles are pristine! All vehicles are extremely well maintained by our in house ASE certified mechanic. Very clean and have professional staff that you can count on to make sure your event comes out perfect!
A Word About Our Drivers
Here's where you get to know the people that will be driving for you! We pay some of the top wages in the transportation industry to attract the best drivers.
This next paragraph tells you what you need to know about the quality of our drivers.
Most of our drivers are retired or part time school bus drivers and many currently work for or have worked for local municipal bus companies so they have had many, many hours of safety training.
ALL of our drivers must pass a rigorous background check and submit to the California state run random drug and alcohol testing program.
Bottom Line... You are In good Hands When You Ride With Us!
Basic Bus Rentals
Sizes: 21 or 27 Passenger
Deluxe Bus Rentals
Sizes: 23 or 35 Passenger
Premium Bus Rentals
Sizes: 40 or 56 Passenger